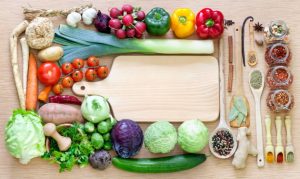 Of all the health movements that are taking the world by storm today, one of the biggest has to be clean eating.  Clean eating entails eating only what is good for you, which means skipping most of the processed foods that are in your diet.  While you're clearing out the chemically-enhanced foods and artificially-flavored treats from your diet, there is another part of your diet in which you have to purge: water.
Water, despite popular belief, is not always pure.  Just like you cannot take untainted fruits and vegetables for granted anymore (unless they have an "organic" sticker somewhere near them), you cannot be assured that the water you are drinking is free of contaminants and chemicals.  Tap water is notoriously known for having several different chemicals, microbes, and impurities in it, thanks to its many processing stages.
Unlike tap water, spring water does not undergo a man-made processing stage.  Nature does all of the work, filtering it through rocks as it has been for hundreds of years.  Because of this, there is little to no risk of spring water contamination, leaving you free to eat, and drink, clean.
Start (or continue) your clean eating diet on the right track, with natural spring water from Glen Summit Springs.  One call to us is all that you need to elevate your diet to the best it can be!