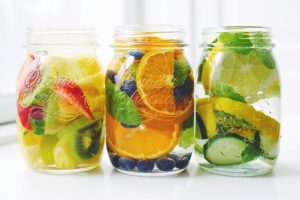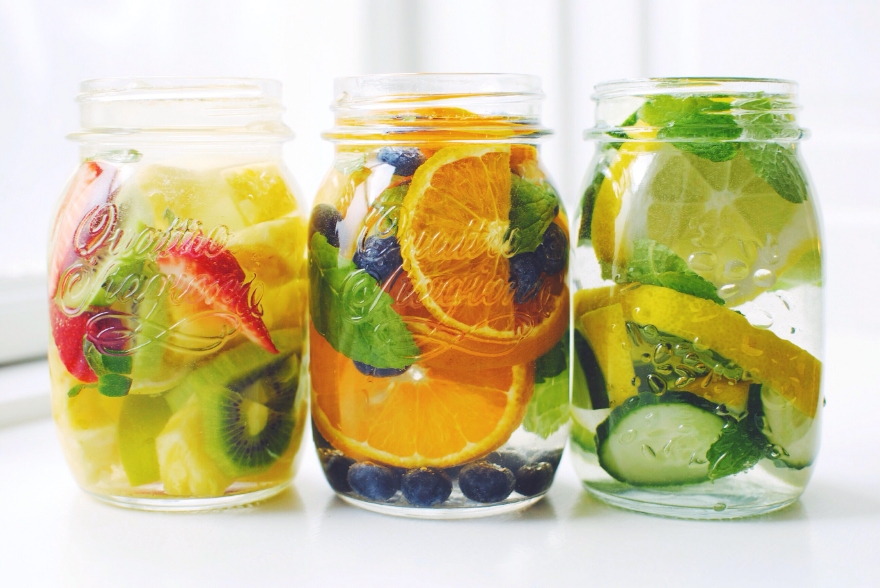 Water: simple, cool, and refreshing.  It is no secret that this beverage is really all you need in life (literally) but we will admit, sometimes it can get a little bland.  However, when you're feeling tired of water, there's no reason to reach for a sugary beverage, as there are plenty of ways that you can give water a personality.  Join us today as we go over some of our favorite infused water creations!
Cucumber
A staple when it comes to infused water, cucumber provides an added lift to your regular water.  Since the cucumber itself has an extremely high water concentration, it makes for the perfect addition to your glass of water.  Simply cut up some cucumber slices and stick it in a pitcher of water overnight, and taste the freshness in the morning.  
Strawberry Mint
For those who tend to steer clear of veggies, a strawberry mint water creation could be just the thing to get you and your kids to drink more water.  Packed with an intricate yet healthy flavor, this water is all you need after the gym or during a long day at the office.  All you need to do is cut up a few strawberries, tear some mint leaves, and drop them into a pitcher of water.  Feel free to use any ratio of strawberries to mint as you please to create the mixture that is just right for you!
Blueberry Orange
They may not seem to go together at first glance, but we promise that this combination is a power couple when it comes to infused water, and in no time these can be the staple of your summer.  Throw some blueberries and oranges (with peel) into a pitcher, and enjoy the incredible creation in no time.
Just because water can be a little bland, doesn't mean that it has to be.  Take one of our infused recipes or look your own up for a great new way to experience water today!