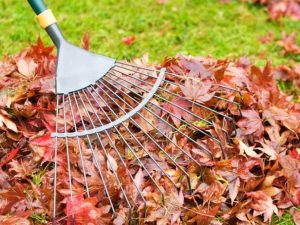 Hey there Glen Summit fans, have you started to notice that the leaves are beginning to turn once again?  The most Instagram-able seasons is finally here, and we're sure that you're going to get a lot of good shots in.  However, there comes a point where all these leaves need to be taken care of, and when that time comes around, be sure that you stay hydrated!
A common misconception with dehydration is that people do not think that it occurs in colder weather.  To the contrary, dehydration can actually be more prevalent in the colder months, as both your body is working harder to keep your body temperature up, and as people are much less likely to drink water when doing activities.
Staying hydrated is important every time of year, no matter what you are doing.  Sitting at the office?  You better stay hydrated.  Walking through a corn maze?  Be sure to have a bottle of water with you.  Tackling your entire yard of leaves with nothing but a rake?  Take water breaks very often, and rest when you get tired.
We know that raking leaves may not be fun for you, but by staying hydrated through it all, you can make it that much more bearable.
For a delivery of some of the freshest water east of the Mississippi, give us a call today!