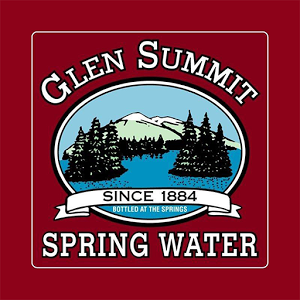 Hey there all you Glen Summit Spring Water fans!  While most of you know that we pride ourselves on our pristine bottled water, but did you know that we also do coffee and tea delivery as well?  Today, we invite you to join us as we highlight the non-bottled aspects of our business!
Water is great for keeping you going throughout the day, but we could also use an extra boost every now and then.  Let us be the ones to provide that for you with our coffee delivery service!  This service brings fresh coffee right to your door, with all the supplies needed to brew a hot, delicious cup of energy.  From brewers, warmers, to creamer and sweeteners, we can provide everything you need, whether it be for the office or for the home.
In addition to this, we also provide tea delivery for those times you want an alternative to coffee, or just want to unwind with your favorite blend.  Again, we can provide everything you need in order to make the tea (even the water!), with enough quantity for the office or for the home.
Whether you're looking to give the office an extra boost or looking to have some more Glen Summit in your home, we are there to help.  Just one call to us is all you have to do to satisfy your coffee and tea needs—not to mention your water needs, as well.
Give us a call today for a free quote!