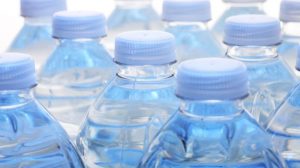 When choosing us to be your water supplier, you'll be faced with a very important decision: cooler or bottle?  While both methods are great ways to get your daily fix of fresh spring water straight from Glen Summit Springs, each one has their respective benefits, and you may find that one may fit your needs over the other.  Join us today as we explore both options, and help you decide which one is right for you!
Coolers of water allows for more water storage than a water bottle, and you can be sure that there will always be fresh water on tap.  One of the main benefits to having a cooler over just bottled water is that a cooler can heat your water for you, making your tea or instant-coffee craving easy to please.  In addition, you do not need to get a new bottle every time you want a sip of water, which makes it an excellent choice for the environmentally conscious individuals.  With plenty of renting options from us, we can hook you up with the cooler that you need, and service it for free whenever we come to deliver more water!
Now, on the flip side, bottled water has its advantages over the cooler.  One such example is portability and ease.  Running out the door?  No need to sit and wait for your reusable bottle to fill up, as you can grab a bottle of Glen Summit Spring Water right out of the refrigerator and be on your way.  Not only that, bottled water can be brought to wherever you're going is mass quantities–stuff a few in your purse and backpack, and you'll be hydrated for the rest of your day, without the need to run by a cooler to fill your bottle back up.
However, no matter which option you choose, you will still be getting the same, fresh Glen Summit Spring Water that our family has prided itself on for generations.  Crisp, refreshing, and hydrating, you simply cannot go wrong with our spring water.
Give us a call today to set up your own cooler or bottled water delivery!