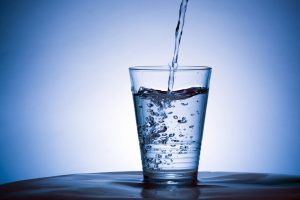 Hey there Glen Summit Spring Water fans, we hope that you all had a wonderful Christmas!  While we are sure that presents galore were exchanged, we have one for you: our favorite fun facts about spring water!  Read on to find out more!
It's no secret that we love spring water, and there are some things about it that makes our passion grow 10 times bigger.  For example, one of our favorites is that since spring water is all-natural, and a work of nature, it has been around since the Earth itself.  Not only that, but the same water that you find in your bottle now is probably the same water that the dinosaurs drank as well.  Now, how's that for a fun fact!
In addition, another fun fact is that there is more spring water underground, than there is on the surface of the Earth.  Sure, there's tons of salt water lying around on the surface, but there are countless aquifers around the globe that contains a majority of the world's water supply.  Also, all of this water is spring water, as it has been filtered by the Earth to create some of the purest water out there.
Finally, we find it astonishing that the human body is made up of 70% water.  Nearly everything in our body is made with water (and all of it needs water to function) making us nothing more than giant water containers.  Yet through all of it, the human body is capable of so many fascinating functions and achievements, all thanks to water!
So the next time you need to quench your thirst for fun facts, or for fresh spring water, you know who to turn to.  Give us a call today to order our famous spring water, straight from Glen Summit Springs!